Valenbisi
Valenbisi app and other tools
Valenbisi
Valenbisi app and other tools
There are a few tools that can be useful to manage your Valenbisi account and subscription. You can use them to find the closest station to you, to check and clear any outstanding charges on your account, or even just to check your journeys. Here we have gathered all of them.
Valenbisi app
The Valenbisi app is the primary tool to use the service. On it, you can subscribe to any Valenbisi plan, unlock and rent a bike, check station location and availability through a map, as well as check your account information and status, including the journeys made with your pass and their duration.
Download the recommended Valenbisi app for Android
Download the official Valenbisi app for Android
Online Map
The online station map is ideal if you want to check the stations from a computer or laptop. Remember that, aside from seeing the location of each Valenbisi terminal, you can also see how many bikes and free stands are available at each station by clicking on them.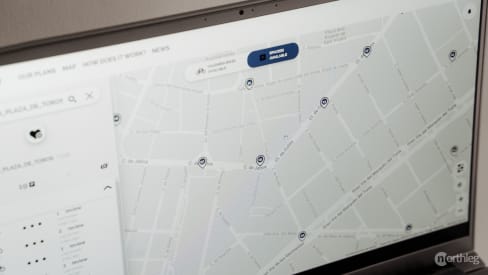 This page works fine if you are using it on desktop, but we strongly recommend downloading the app for use on a mobile.
Here you can have a look at the online Valenbisi Station Map .
Valenbisi webpage
This is the webpage from which you can subscribe to both Valenbisi pass options (7-day and annual).
In the section "my use" of your account, you can see all journeys you made, as well as their duration.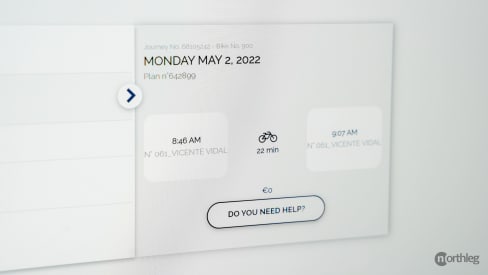 If you have an annual subscription, you can also process outstanding charges if they weren't able to go through your card as normal. Additionally, you can upload credit on your name for any overtime fees that you expect to make in the future (up to a maximum of €10.00). For this, you will have to go to the "My subscription" and then "My credit" sections.
Valenbisi stations offline map
If you don't want to use as much of your data while you're out, it can also be very useful to have a map already downloaded on your phone.
Remember that this is not an interactive map, only a simple PDF Valenbisi stations map. Nevertheless, with the spread of bikes around the city, you should be able to find a free stand or bike available at any station.
More related activities...
You might also be interested in...