Valenbisi
Valenbisi stations
Valenbisi
Valenbisi stations
Valenbisi system update - not all stations are updated
The terminals at Valenbisi stations are currently undergoing a system update. This means that not all functionalities are available at all Valenbisi stations.
To know which stations are updated, you will have to contact Valenbisi, since they are constantly growing.
As long as you have a Valenbisi subscription, you can pick up and return a bike any time of the day, any day of the year. The good spread of the bikes throughout the city ensures that no matter which station you're at, you are likely to find a bike available. In case you don't, there are plenty of other bike stations in the immediate vicinity.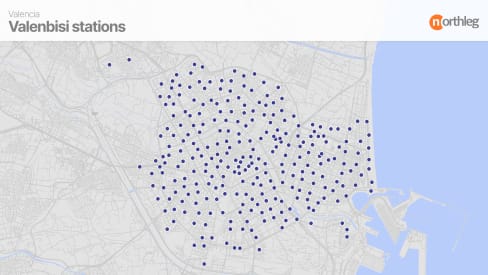 Keep in mind that not all stations are exactly the same. Some have more bike stands and some fewer, to ensure that busier areas always have bike availability.
Remember that the terminals can look different too, as some have card readers (which will allow you to pay for a 7-day subscription) and touch screens, while others don't. The menu and instructions are generally offered in Spanish, English, and French.
Location of the stations
As mentioned before, there are a total of 276 Valenbisi stations in Valencia. They are placed all over the city, covering all areas of the city centre, its surroundings, and the maritime neighbourhoods.
To find a bike station near you, you can check on the Valenbisi Map or on the Valenbisi app. On these, you'll be able to see live information about the availability of bikes at any given station.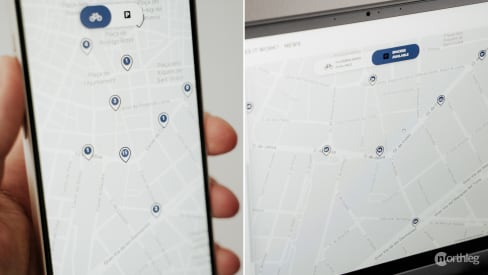 As mentioned in other sections of this article, once you take out your bike, you can cycle without any extra charges for the first 30 minutes. We strongly recommend you return your bike to any Valenbisi station available within this first half hour.
If the station you wanted to return your bike to is full, you can simply tap your Móbilis card or enter your code (if you have a 7-day pass) on the terminal's reader, and this will give you an extra 15 minutes to find another station in the vicinity. This cannot be done with the app. If you want to continue cycling after you return the bike, you can immediately take out another one and continue for another 30 minutes.
If you don't return the bike to a station on time, penalty fees will be charged directly to your card. Within the first 24 hours, the fees are calculated according to the type of subscription and overtime. After the first 24 hours, there are additional penalty fees.
More related activities...
You might also be interested in...