Tickets and passes for public transport in Valencia
SUMA T and T+ passes
Tickets and passes for public transport in Valencia
SUMA T and T+ passes
Free Transport Under 30 - 9th October - 31st December 2022
Free public transport (metro, trams, and buses) is available in Valencia for people under 30.
To benefit from this initiative, users have to request their free transport card online. The only prerequisite is a Spanish DNI or NIE as proof of age.
The SUMA T and T+ options are unlimited travel passes for one person, valid for EMT and MetroBus buses, metro, trams, and Renfe Cercanias (short distance trains). They have a duration of one, two, or three days and are valid in zones A-B (for T passes) or zones A-B-C (for T+ passes).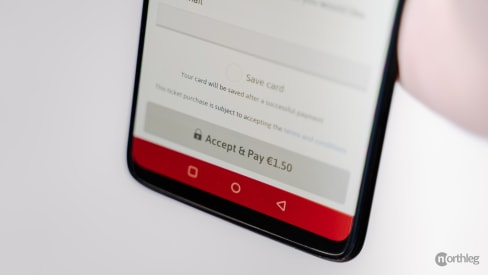 These passes are a good option for days in which you plan on using public transport a lot. You can load them on hard plastic (€2.00) or cardboard cards (€1.00). You can get these cards at an automated Renfe Cercanias or MetroValencia machine, kiosks, and tobacco shops.
If you have a Spanish phone number, you can also top your card up on the app RecargaSUMA (for Android) . For more details on how to get this pass, check the "How to buy your ticket" section in this article.
SUMA T passes
Each of the three SUMA T options has a different time validity. T1 is valid for one day, T2 for two days, and T3 for three days. As long as you tap your card within the limit hours, you can finish your journey after the card has expired.
The exclusion of Zone C means that they are not valid for transport between the airport and the city.
| Pass Type | T1 | T2 | T3 |
| --- | --- | --- | --- |
| Validity | 24 hours | 48 hours | 72 hours |
| Price | €4.00 | €6.70 | €9.70 |
SUMA T+ passes
In order to travel to and from the airport, you will have to buy a T+ pass. The only difference between the normal T and the T+ options is that the latter are valid for zones A-B-C, thus including the airport.
These passes are only sold at selected stops, like the Airport metro station. Remember that you can also use other passes to get there, like the single ticket, the SUMA 10, the Valencia Tourist Card.
| Pass Type | T1+ | T2+ | T3+ |
| --- | --- | --- | --- |
| Validity | 24 hours | 48 hours | 72 hours |
| Price | €8.00 | €10.00 | €12.00 |
More related activities...
You might also be interested in...