Definitive guide
Saving Money while visiting London
All the big and little ways in which you can make your stay in London a bit less gruelling on your wallet.
Definitive guide
Saving Money while visiting London
All the big and little ways in which you can make your stay in London a bit less gruelling on your wallet.
Even though London is a rather expensive city, there are quite a few ways in which you can save up. Discounts, free entries, special deals, and early-booking discounts are all great ways to save money while visiting London. Here are the most effective ones.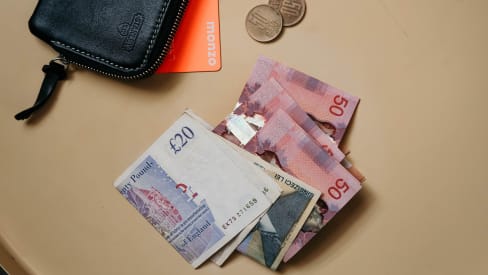 Book early
This, of course, is not something that works for London exclusively. Nonetheless, it is one of the most effective ways in which you can save up money. The earlier you book your journey (flight, train ride, or bus ride) and accommodation, the less you'll spend.
Flights and accommodation often make up for the biggest chunk of travel expenses, so this is crucial when trying to save money. You can find and book your hotel or apartment in London here.
Learn about special discounts in the city
In London, there are various offers, discounts, and free entries that you can take advantage of when sightseeing and visiting the city. For most of these, you won't even have to sign up anywhere, it will be sufficient to show your ID at the ticket office.
On public transport:
At attractions with a paid entry:
Discounts or free entries are normally available for young people, students, people with disabilities, essential companions, and occasionally retirees. Always check if there are any available discounts that apply to you before getting your tickets.
Take advantage of the free museums
In London, most of the major National Museums and galleries offer free entry to everyone. Here is a list of some of the most visited.
Design Museum
Horniman Museum and Gardens
Grant Museum of Zoology
RAF Museum
National Maritime Museum
Queer Britain
Use the right transport tickets
Transport can be very expensive in London and considering how large the city is, that's not something you can avoid just by walking everywhere. So getting the right ticket is essential when trying to save money.
Single-journey tickets are, for the most part, a huge waste of money. With them, journeys cost 15% to 150% more than they would with their pass counterparts. Our advice here is to get a Travelcard, use an Oyster card, or simply use your debit or credit card as a contactless payment method.
This will save you loads of money, especially when travelling in the city centre. You can use these passes on the London Underground (which includes the Tube, the DLR, and the London Overground) and on city buses.
Get a tourist pass
Even though many museums in London are free to enter, there are still quite a few sights and attractions for which you have to pay a fee. The best way to save up on these tickets is actually to get a tourist pass that can give you discounted and free entries all around London.
The two main options in terms of passes are the London Pass and the National Rail 2FOR1 passes.
The London Pass is a multi-day pass that gives you free access (and skip-the-line fast-track entry) to more than 90 attractions, museums, and tours in the city. Along with the digital pass itself, you also get a 1-day hop-on hop-off bus tour and additional benefits (audio guides and gift shop discounts at the various venues). The London Pass comes in eight different duration options: 1, 2, 3, 4, 5, 6, 7 and 10 days.
The National Rail 2FOR1 passes work a little differently. The 2FOR1 passes are basically discounts cards for London attractions offered to users who purchase National Rail transport tickets. Anyone who buys a Travelcard, a return ticket to the airport, or a one-way journey from a railway station, is entitled to these discounts.
The duration of the 2FOR1 offer depends on the validity of your public transport card. If you get 2FOR1 with a Travelcard, it will have the same duration as the card. If you get a return ticket from the airport, it will last for the entire duration of your stay, and if you get a single-journey ticket, it will only be valid for the day in which you're using the ticket.
Save on lunch meals
If you're on a budget, another good way to save up money is to have something quick and small for lunch and instead opt to have a more substantial dinner. This will not only give you more time to visit the city, but it will also reduce how much you're spending on food every day.
So, when lunchtime comes, instead of sitting down at a restaurant, you can head to a chain establishment or even to a supermarket. There, you'll find plenty of sandwiches, salads, and wraps for your quick lunch on the go.
As for breakfast, there are plenty of filling breakfast menus offered at several cafes and eateries in London, so that should help in keeping you full throughout the day while you wait for dinner.
Take advantage of the happy hour discounts
Almost all cocktail bars and drinking venues have a few hours marked off as "happy hour". At this time, which is usually between 4:00 pm and 7:00 pm during the week, you can get great discounts on all drinks. On Sundays, happy hour might be a little later, between 5:00 pm and 8:00 pm.
Look out for late-night discounts
Lots of food venues offer last-minute discounts around closing time to avoid food waste. This means you can save quite a bit of money by getting food just before closing time. Just remember to ask if that is available when you go in.
More related activities...
You might also be interested in...