Scooter rentals
How scooter-sharing works
Scooter rentals
How scooter-sharing works
Most scooter rental companies work very similarly everywhere, and Valencia is no exception.
The sign-up, pick-up and returning processes are pretty much the same for all companies. In case you need extra help with it, we have thorough video guides to walk you through every single step.
There are of course minor differences across the companies in terms of price, documentation needed, and designated areas. You will find the details in each relevant section.
As the vehicles are completely electric, you don't need to worry about re-fueling (the companies take care of changing the batteries) or having keys. Everything is managed through your phone. There is no subscription cost, you always pay for the minutes you consume.
Sign-up process
The functioning of the apps and sign-up process follow the same pattern for all companies. You download the app, you input your information and required documentation (driving licence, ID, etc…), you choose a payment plan (either pay-as-you-go or pre-paid), and soon after you can start booking your scooter.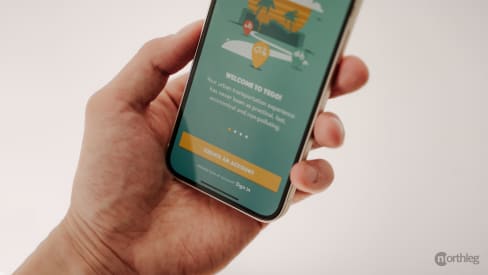 The specific sign-up process for each company is described in the relevant section, and you can also have a look at our step-by-step video guides.
Rental process
On the app's map, you'll find the vehicle that is closest to you and you will be able to reserve it for 15 minutes, which will give you time to get there and start your timer.
Once you have arrived, you (and your passenger, if you have one) will have to unlock the scooter through the app. At this point, you'll be able to open the case, wear the (two) helmet(s) at your disposal, and drive however long you want.
At the end of your ride, you will be able to park anywhere in the permitted area, and you will stop your timer from the app. You will also need to put the helmet(s) back in the case and take a picture of the parked vehicle.
This way the company you are renting from will make sure that you returned the scooter correctly and with no damages.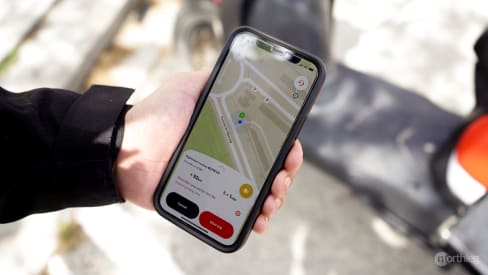 Just like the sign-up process, the rental process for each company is also detailed in the relevant sections of the article, with a video guide to go along with it.
Designated areas
One of the features common to all electric scooter sharing services here is the presence of a designated area.
This area covers the city's main urban zone, and it is determined by traffic regulations, as well as the individual companies. Within its limits, you will be free to pick up and park your rental vehicle.
There might be other municipal traffic regulations, and therefore off-limit enclosures within the permitted area, but the apps will warn you about them.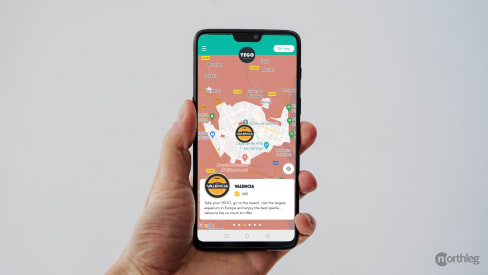 More related activities...
You might also be interested in...