How to get around in Valencia
E-mobility
How to get around in Valencia
E-mobility
Valencia also offers a range of e-mobility options, that is, electrically-powered vehicles. The most common in Spain and the city are scooters and stand-up e-scooters (patinete in Spanish).
With these, you will be able to get around quickly and comfortably, stopping any time you want. It is the perfect option if you want to see the city as you go, don't want timetable limitations, and prefer not to bike.
Before getting a scooter, you need to be sure that you are a confident driver, as the speed reached by these vehicles makes them more dangerous than bikes, especially when moving in city traffic.
To rent an electric vehicle in Valencia, you have two options. You can go to a local shop (many bike shops will also have stand up e-scooters) and rent one out for a few days. Your other option is to download an app, using the available electric vehicles in the city.
Apps you can use
There are always new apps for electric vehicle rentals coming out, but the most well-known are for scooter, while other vehicles are generally rented out by local shops.
The most popular options for scooters are Yego, Acciona, and Cooltra. Remember that there are age and driver's licence requirements to be able to drive scooters.
Yego, Acciona, and Cooltra all offer a per minute rental service. With large numbers of scooters available in Valencia, you will be able to book one online whenever you need to. The apps will show you the closest one to you, and you will be able to drive and park anywhere in a designated area. This area covers the city's main urban area. There might be municipal traffic regulations, and therefore off-limit areas, which the app will warn you about. Both apps offer pay-as-you-go options (with a set cost per minute of use), or pre-paid options, which imply some discount.
Additionally, Cooltra also offers a slightly different service. On Cooltra you can make your reservation online and keep your scooter for a few hours, days, or months. You can either go pick up your scooter at the shop or have it delivered. Very similarly, you can arrange a pick-up or go return the vehicle at the shop.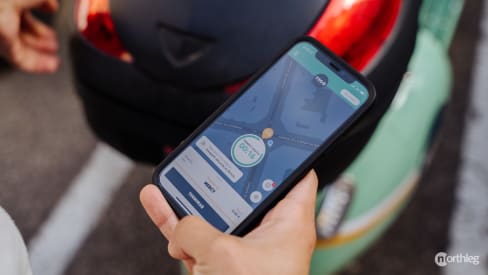 Getting around by using e-mobility is convenient if…
You want a fast and eco-friendly way to get around.
You don't want to rely on public transportation.
You want to be spontaneous while visiting the city, stopping wherever you like.
More related activities...
You might also be interested in...