Definitive guide
Saving Money while visiting Paris
Don't give up on what you want to see, just be smarter about your choices and you'll save loads on your trip to Paris
Definitive guide
Saving Money while visiting Paris
Don't give up on what you want to see, just be smarter about your choices and you'll save loads on your trip to Paris
Paris is infamous for being a pricey city to visit. Nevertheless, if you keep in mind a few tricks, you can actually save quite a bit without renouncing anything of what you want to see and visit.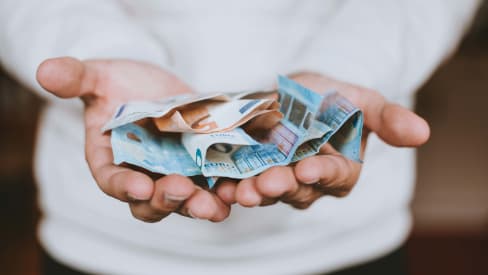 Book early
Of course, this is nothing new but there is no way around it, really. The earlier you book, the better deals you'll find. Considering flights and accommodation normally make up for the biggest chunk of travel expenses, we recommend you book as early as possible. You can book your hotel or apartment in Paris here.
Learn about special discounts in the city
Most cities offer discounts for young people, retirees, people with disabilities, students and large families, and Paris is no exception.
For transport:
Remember that children under the age of 3 travel for free on Paris' public transport.
Meanwhile, children aged 4-9 are entitled to discounts.
For attractions:
People under 26 with EU residency can have free access to national museums and permanent collections in Paris.
People under 18 (residents of any country) have free access to national museums and permanent collections in Paris.
Get the right tickets
Getting the right ticket - be it a transport or museum pass - can save you a lot of money. For example, instead of buying individual transport tickets, you should get 10 ticket packets, weekly passes, or multi-day passes.
And unless you just came to Paris to shop, you will visit a lot of attractions and museums. A solution we recommend is the Paris Museum Pass. It gives you free entry to all the most important monuments in Paris for several days, depending on which pass you get. You can get your Paris Museum Pass here .
Combined tickets
Looking for combined ticket deals often saves you money and time.
Book online
Often (though not always) tickets will be discounted when bought online rather than in-person. And even when there's no online purchase discount, buying online means you won't have to queue and waste a long time in front of an office desk. For example, you can buy your Louvre Museum ticket here and your Eiffel Tower ticket here .
Find what you like
Knowing what you'd really like to see before you actually start going inside attractions and museums will save you money. There's no point in visiting something just because "you're supposed to" if it doesn't really interest you.
A great way to understand what you really want to see is to get introduced to the city with a local guide or even a hop-on hop-off bus. Once you have a clear idea of what the city has to offer, you'll be able to prioritise what you like best.
Order tap water
No need to pay for expensive bottled water, tap will do just as fine (we promise it actually tastes good). You can ask une carafe d'eau at the restaurant (meaning a pitcher of tap water), and you won't have to pay for it.
More related activities...
You might also be interested in...