Definitive guide
Paris Visite
Choose the multi-day Paris transport pass that is right for you, with the duration and zone inclusion that you prefer
Definitive guide
Paris Visite
Choose the multi-day Paris transport pass that is right for you, with the duration and zone inclusion that you prefer
The Paris Visite is a multi-day pass, frequently used by tourists since it offers discounts on some attractions and tours. The Paris Visite comes in different duration options and zone validities.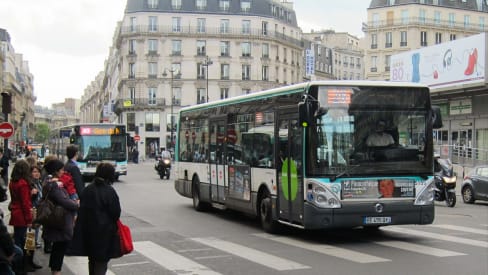 It can be used on the Métro, buses (including the Noctilien night time buses and the Montmartrobus), tramways, Montmartre funicular, and RER trains (always according to its zone validity). If you want to have a look at the complete list of discounts the Paris Visite gives you, check the Transilien website .
Duration options
Paris Visite passes come in four different duration options: 1 day, 2 days, 3 days, or 5 days. The validity period starts at midnight and ends at midnight of the ending date. That means it wouldn't be very useful to get a 1-day Paris Visite at 8:00 pm, as you would only get four hours of use out of it.
Zones
Paris Visite passes come in two different zone validities: zones 1-3 or zones 1-5.
The first option is more than enough to cover Paris' central area and the entirety of the Métro network, while the second covers the entire network, including all RER stations (up to the airports, the Versailles Palace, and Disneyland).
Prices
Prices vary depending on the duration and zone validity, as well as possible discounts.
| Days | Zone 1-3 | Zones 1-5 |
| --- | --- | --- |
| Adult | Children* | Adult |
| 1 | €12.00 | €6.00 |
| 2 | €19.50 | €9.75 |
| 3 | €26.65 | €13.30 |
| 5 | €38.35 | €19.15 |
Where to buy them
The Paris Visite can be purchased:
Automatic vending machines in all RATP stations (this includes Métro and RER stations).
Ticket desks in RATP stations (this includes some Métro and RER stations).
Although it is possible to buy Paris Visite passes online, we do not recommend this, as you would need to pick them up at specific stations or pay for delivery.
More related activities...
You might also be interested in...