Bus services in Valencia
Useful tips when using buses in Valencia
Bus services in Valencia
Useful tips when using buses in Valencia
Selling and recharge points such as tobacco shops are not open 24h. On weekdays, tobacco shops close for lunch between 2 pm and 4 pm. They are generally also closed on Sundays, and some of them might close earlier on Saturdays. However, opening times vary depending on the individual businesses.
On public buses, children under 6 years of age travel for free as long as they are accompanied by a paying adult. A maximum of two children per paying adult are allowed.
On private buses (Alsa and Avanzabus) children under 3 generally travel for free. On Alsa lines, children between the ages of 4 and 11 also have a 30% discount.
Remember that in Valencia, you are supposed to get on the bus through the front door, and get off from the back door (and middle door, if there is one). This is so that you can either buy your ticket or validate the one you already have. Unlike the metro, on buses, you only need to validate your ticket upon entrance.
If you are buying the ticket from the driver, you won't need to validate it.
If you have an e-ticket (bought through the EMTicket app), you need to activate it on your phone and show it to the bus driver once you get on.
Any other pass or ticket needs to be tapped (validated) on the machine directly behind the driver.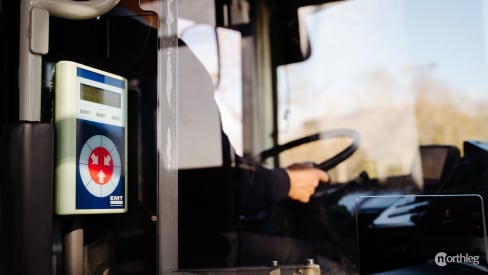 Many passes allow for free transfers within a certain time from the moment you first tap your card. If you are getting on the bus with one of these previously validated passes, you will still need to tap your card.
If you are travelling with someone else and are sharing the same pass, you will need to tap as many times as there are passengers.
When a ticket inspector gets on the bus, regardless of the type of ticket you have, you will need to show it to them. If you have an e-ticket, once you activate it, it will become interactive, with a live timer indicating how much time you have left before the ticket runs its validity of one hour. For this reason, you will need your phone to be fully working while you are on the bus.
Online, you can buy up to 10 single bus tickets (through the EMTicket app) at a time, and you can store up to 20 in your e-wallet. This means that if you are travelling with someone, you can get tickets for them too on your phone.
More related activities...
You might also be interested in...