Definitive guide
What and where to eat in Paris
Fragrant and buttery pastries, refined wines, warm and rich stews, and hundreds of cheese varieties. French cuisine is known all over the world, making Paris a culinary capital
Definitive guide
What and where to eat in Paris
Fragrant and buttery pastries, refined wines, warm and rich stews, and hundreds of cheese varieties. French cuisine is known all over the world, making Paris a culinary capital
When it comes to food, you have to know that in Paris you'll find everything the French pride themselves in and more. French culinary traditions are strong, but they are based on simple principles: use of fresh and quality products paired with careful preparation.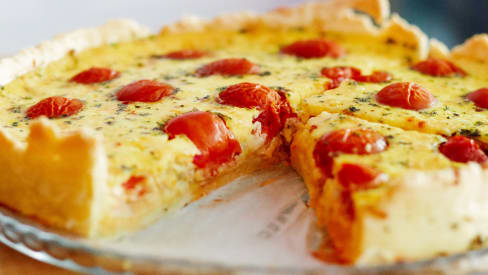 Honestly, what better or more enjoyable way to get to know a place if not by its food? And no matter what your ideal holiday looks like, you really cannot miss out on the food. If you want to discover the city's hidden markets and culinary treasures, we suggest getting a food tour of the city .
Traditional products
The French have what they call the Holy Trinity of the French table: cheese, wine, and bread. And it is exactly these products that are considered the most famous and traditional ones of French cuisine.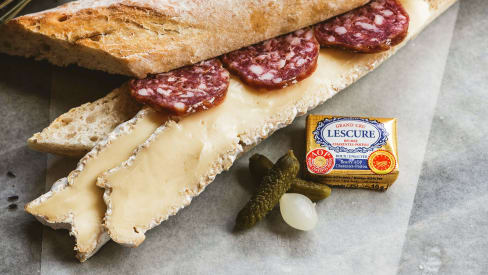 Cheese: France is both a top producer and a top consumer of cheeses worldwide. With more than 400 cheese varieties and centuries-old traditions established by monks in Mediaeval French monasteries, cheese is a key part of the local diet.
Wine: This cannot be missed in any French house and meal. Thanks to a rich history, meticulous care in choosing grape varieties and soil, as well as demanding quality standards, French wines are recognised as amongst the best in the world.
Bread and pastries: Completing the triad is French bread in all its forms. That includes all the savoury breads, fragrant pastries, and elaborate desserts that come out of the ovens of Paris' numerous boulangeries and patisseries.
Now, if you want to get a proper taste of these delicious staple products, you should absolutely try a food tour in one of Paris' most characteristic neighbourhoods, Montmartre .
French dishes
Delicious products are not all you'll find on your trip to Paris. As you surely know, French cooking is famous for its stews, sauces, and vegetable casseroles. Here are some of the most well-known dishes you'll find in Paris.
Foie Gras is a typical delicacy, this pate is made with duck or goose liver, and usually eaten as a starter with toasted bread and other spreads or jams.
Bœuf Bourguignon is a beef stew braised in red wine, often red Burgundy. Carrots, onions, garlic, and mushrooms are common additions.
Escargots are another famous starter. These snails cooked with parsley and garlic butter are often accompanied by bread.
Croque-monsieur is a rather humble and easy one: a sandwich made of butter, mustard, ham and cheese.
Quiche Lorraine is a savoury pie made with eggs, cream and often cheese, onion, and bacon.
Coq au vin: literally meaning rooster in wine, this is a chicken and vegetable casserole marinated in red wine.
The Ratatouille, made famous by the homonymous Disney film, is a delicious vegetable stew, normally containing aubergines, tomatoes, courgettes, peppers, and onions
Soupe à l'oignon: of humble origins, this thick onion soup is often served with croutons and melted cheese.
So, after all this, you'll surely understand what we mean when we say we deem it absolutely essential that you try out at least some of the local dishes and products if you want to to experience Paris to the fullest. And honestly, there are a few better ways to do it than a three-course meal on the Seine river .
As for sweet treats, there are many, but these are some of the most famous ones:
Tarte Tatin is an upside-down apple tart made with caramelised apples.
Macarons are small, colourful sweets made of almond flour, egg white and sugar.
Crepes can be sweet or savoury, but you have probably seen them in one of their most appreciated iterations, with chocolate, fruit, and powdered sugar.
Crème brûlée is dessert made with a velvety egg yolk custard, topped with a layer of hard, caramelised sugar.
If you're going for a really unique experience, you could even try out a French Pastry Cooking Class . That way you'll have a little bit of Paris with you even after your visit is over.
Where to eat
Of course, Paris is a metropolitan and extremely lively city, so you won't have trouble finding a place to eat. However, there are a couple of neighbourhoods we particularly recommend.
Go to the Montmartre neighbourhood for a charming atmosphere or to Les Halles for late-night eateries. If instead you're looking for top-notch Parisian products, go to Rue Cler, famous for its markets and specialty food stores.
However, the best way to get to know the food scene in the city is probably with a food tour, guided by a local who will show you around all the best eateries they know.
When to eat
Normally, the main meals after breakfast in France are two: lunch and dinner. Lunch is served quite early, from around midday until 3:00 pm, when most restaurants close. They generally open again for dinner around 7:00 or 7:30 pm, until 11:00 pm.
That being said, since Paris is a big and diverse city, it won't be too hard to find businesses open outside of these hours.
More related activities...
You might also be interested in...