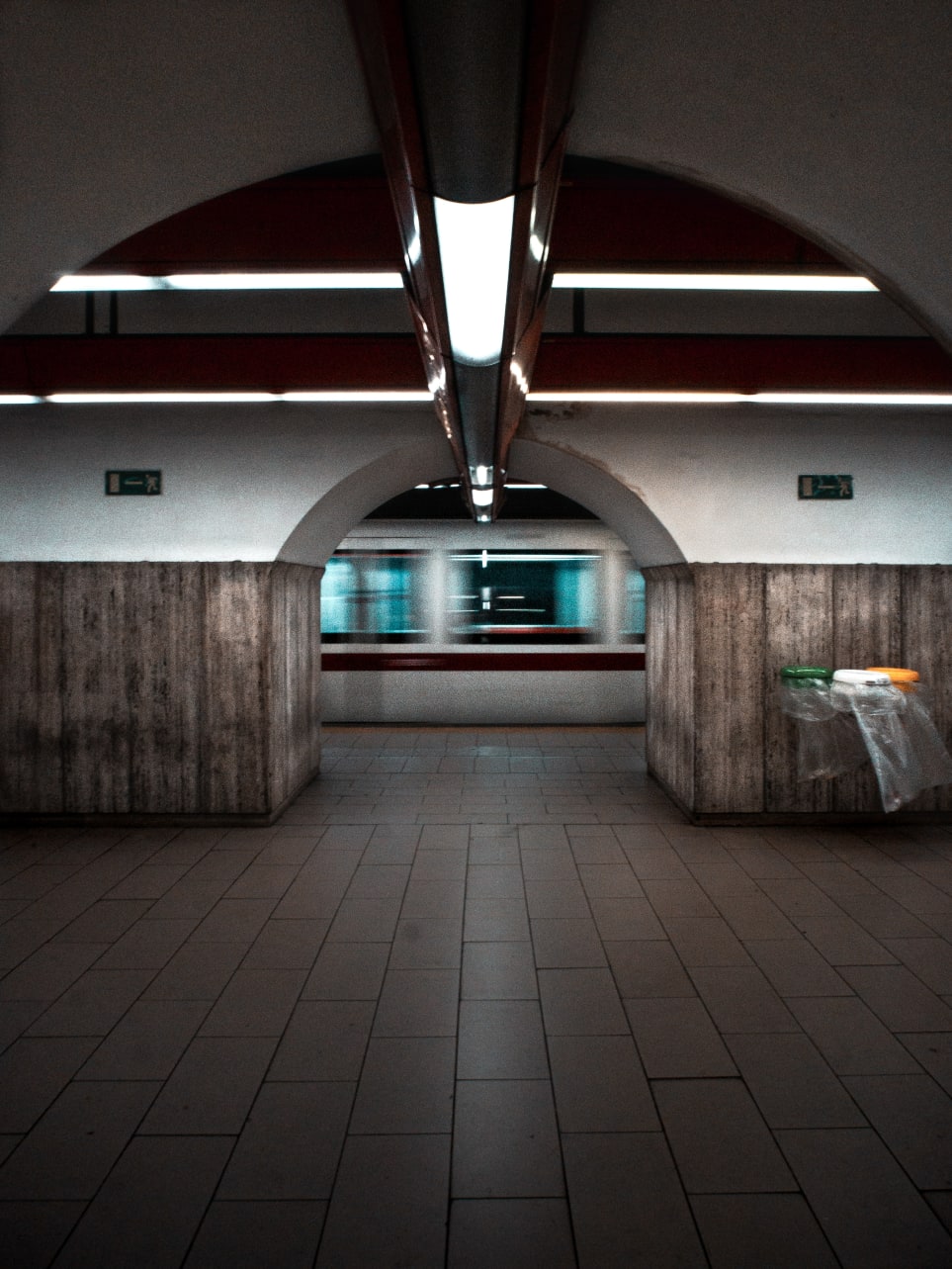 The metro of Rome
Rome's subway network has 73 stations, divided into three lines, with a total length of 60 km. It doesn't cover all parts of the city but is very useful for visiting tourist sights.
Rome's metro provides an easy and fast connection between the Termini train station and major tourist attractions such as the Colosseum, the Roman Forum, Piazza di Spagna, the Vatican, and others.
Despite its reduced coverage compared to other European cities, it offers an economical, reliable service with frequent intervals.
There are plans to expand the metro's network, but the high cost and complexity of building tunnels in a city with so many archaeological remains, have put the construction work on hold.
Lines
Rome has three metro lines, which are distributed in the shape of an "X" with a couple of ramifications.
The lines of greatest interest are A and B, as they cover most of the tourist areas. Line C connects to the eastern suburbs of Rome and is mainly used by residents.
Line A (orange)
Line A is the most popular one for tourists. It crosses Rome diagonally from the suburbs in the southeast to the Cornelia area in the northwest, passing several hotspots.
The trains operating on this line are relatively modern. They have a frequency of approximately three minutes from Monday to Friday and five minutes on weekends.
Some interesting stops on this line are:
| Station | Ottaviano | Cipro | Spagna | Barberini | Termini | Cinecittà | Anagnina |
| --- | --- | --- | --- | --- | --- | --- | --- |
| Details | It's a 10-minute walk from St. Peter's Basilica and a 15-minute walk from Castel Sant'Angelo. | It's located within a 5-minute walk from the Vatican Museums and the Sistine Chapel. | It's useful to visit Piazza di Spagna and it's also close to Villa Borghese. | This station is situated less than a 10-minute walk from the Trevi fountain. | It's useful to connect with line B, city buses and long-distance trains. | From this station, you can take a city bus to reach Ciampino airport. | Useful for connections with regional buses and it's connected to Ciampino airport by an ATRAL bus. |
Lines B and B1 (blue)
Line B is the oldest line in Rome. It was opened in 1955 and still uses trains from that era, which are often covered with graffiti.
This line passes diagonally across Rome from the modern areas of EUR Magliana and Laurentina in the southwest, to the northeast where it has a branch known as B1 (of little tourist interest).
Line B has a frequency of approximately 5 minutes. On weekends, waiting times are doubled.
Some interesting stops on this line are:
| Station | Colosseo | Circo Massimo | Termini | Laurentina | Piramide |
| --- | --- | --- | --- | --- | --- |
| Details | It's next to the Colosseum and a 5-minute walk from the entrance of the Roman Forum. | It's located approximately 100 m from the entrance of the Circus Maximus. | It's useful for connections with the A-line, city buses and long-distance trains. | Possibility to catch a city bus to Ciampino airport. | Possibility to get on the FL1 train to Fiumicino airport. |
Line C (green)
Line C is of minimal sightseeing interest. It was partially opened in 2014 and its route is planned to reach the northwest of Rome, passing through the center. However, it's not clear when the construction will continue.
It currently connects the suburbs in the east of Rome with the San Giovanni station on line A. Its trains are fully automated and the stations are modern. Unless your accommodation is near one of its stations, it's unlikely that you'll need to use this line.
Tickets and passes for Rome's metro
In Rome, the metro, buses, trams, and suburban trains share the same fare system.
To make trips by public transportation, it's usually the most convenient to buy a single ticket (BIT). They cost €1.50, allow unlimited transfers between lines, and are valid for 100 minutes after validation.
Another option is to purchase a pass. It can be valid from one day to one month but are rarely worth the money.
You can buy tickets and passes at kiosks, tobacco shops, or ticket machines in the metro stations. It's also possible to buy them online via your smartphone or directly pay for your trips with your bank card, using the Tap&Go system.
For detailed information, see our guide on tickets and passes for public transportation in Rome.
Schedule
The subway in Rome operates from 5:30 am to 11:30 pm. On Fridays and Saturdays, the schedule is extended until 1:30 am the next day.
Night busses
When the metro is closed, various night bus services replace the lines, making stops at the same stations:
| Line | nMA | nMB | nMB1 | nMC |
| --- | --- | --- | --- | --- |
| Details | Replaces metro line A. | Replaces metro line B. | It covers the stations of the B1 branch, starting from Termini. | Replaces metro line C. |
Subway connections between airports and Rome
None of Rome's airports have subway stations. However, it's possible to use the metro in combination with other public transportation for trips between the airports and the city.
For journeys between Ciampino airport and Rome, it's possible to use city bus lines 520 and 720 in combination with metro lines A and B. The total price of the trip is €1.50. For further information, please check our guide on how to get to Rome from Ciampino airport.
On the other hand, the journey from Fiumicino airport to Rome costs €9.50, using metro line B to transfer to regional train FL1 at Ostiense or Tiburtina station. Take into account that other options are much more comfortable and efficient. You can find all the details in our guide on how to get to Rome from Fiumicino airport.
Useful tips
When traveling by subway, it's often overcrowded, even outside of rush hours. This is not necessarily uncomfortable, but remember to be attentive and watch your belongings while traveling.
Some of Rome's metro stations are small and out of sight. Sometimes they have different entries for each direction, so make sure you use the correct one before validating your ticket.
Helpful tools
There are various useful tools for planning journeys and paying for trips by public transportation in Rome. To use them during your stay, you'll need a smartphone with an internet connection or, in some cases, a laptop.
You can find all the available options in our guide on tools for using public transportation in Rome.